1 Trial
---
1.1 Sign up
You can start the trial by simply signing up.Below are the three steps of register.
Step 1: Create personal account.
---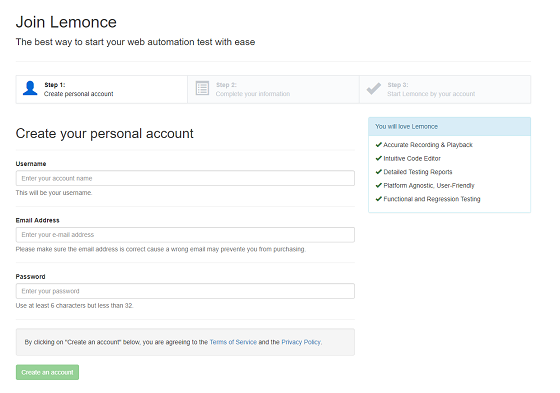 Jump to register page,according to the instruction to fill in Username,Email Address and Password.
Please make sure the email address is correct cause a wrong email may prevente you from purchasing.

Step 2: Complete your information.
---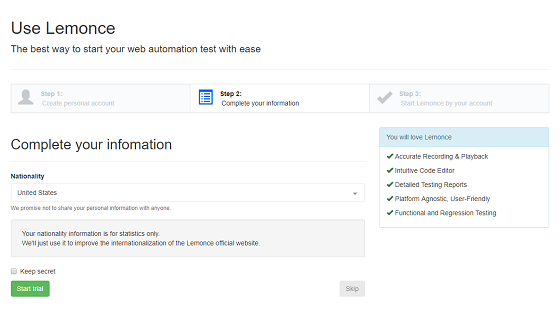 You can select your nationality information which is for statistics only. We'll just use it to improve the internationalization of the Lemonce official website.
If you do not want to reveal your nationality, you can also click keep secret and to skip step 2.

Step 3: Start Lemonce by your account.
---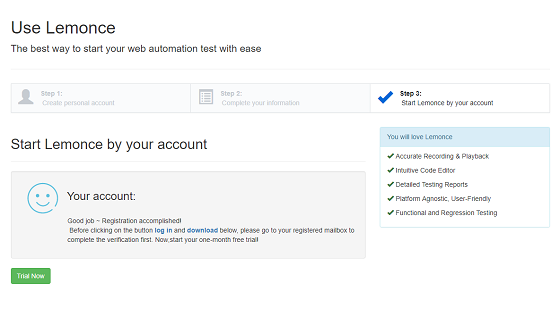 Click to next operation.
1.2 Verify email address

After successful registration, we will send a verification mail to your email box.Please check it.
Then you can log in directly on the license website to view personal account information.
1.3 Start trial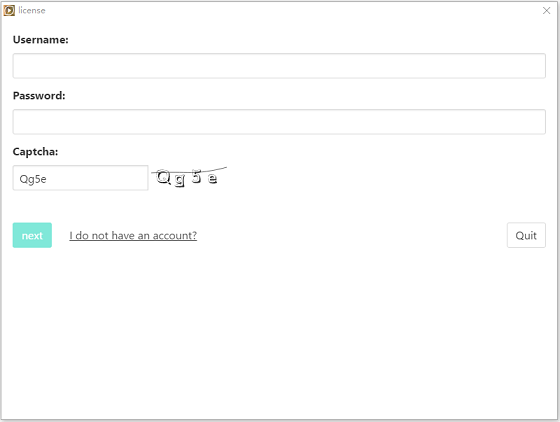 Now you can open Lemonce Editor to start your trial by your new account.
On the same device, the user who has not purchased the product have one-month trail. After the success of trial, Lemonce Editor will not pop up the license interface within a month.
1.4 Manage machines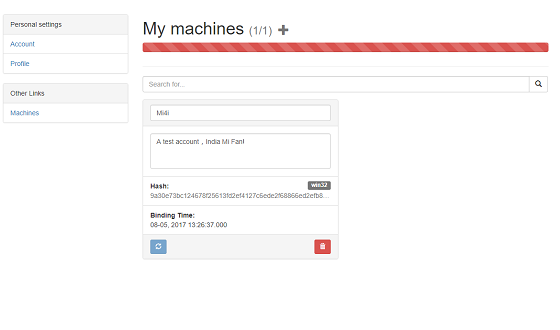 Then you can access to Machines page in your account to check the machine bindings.
In the machine page you can:
Check the number of licenses and machine bindings in your current account.
View the binding time
Edit the name and description of the bound device
Click the red delete button to unbind the current device
2 Purchase
---

If you need to purchase licenses, just click Purchase in the header to jump to purchase page, as shows above.
Now we have six packages for you to choose from. More purchase,more discount.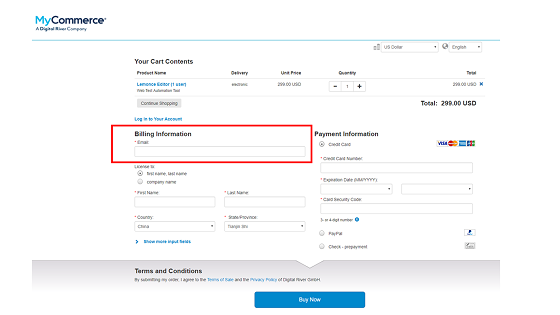 After selecting packages, you need to complete payment on the page of My Commerce. One of the things to caution is that you should fill your register email in the Email column of Bill Information (in the red box),otherwise you will not be able to receive the license quota.
After the completion of the purchase,especially in the case of a large number of purchase, you can refer 1.4 above to manage your own device. If you have any questions during the trial, you are welcome to contact us.